JCB has unveiled a new machine to tackle potholes. The PotholePro can fix a pothole in less than eight minutes, four times quicker than standard methods and at half the cost of current solutions. 
The machine has been in trials on roads in Stoke-on-Trent for months and the city council has worked with JCB over the last 12 months as innovation partners to develop the PotholePro.
In initial testing, the machine completed 51 road repair jobs in 20 days, which would have taken a team of up to six operatives 63 days to complete normally.
RAC patrols rescued 3426 motorists whose vehicles had been damaged by the UK's pothole-ridden roads in the first three months of 2020. But it isn't just drivers who suffer. Research by MoneySuperMarket in November 2020 showed that Wiltshire spent £68.6 million on repairing potholes over the past three years, meaning it spends the most of any county in the UK.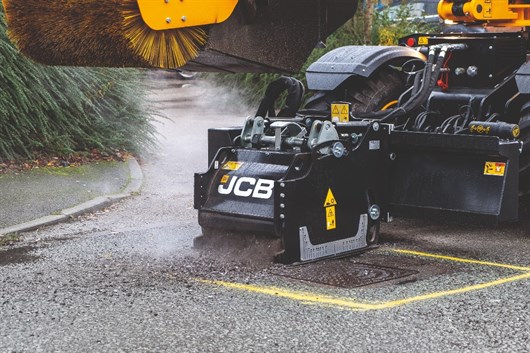 In March 2020, Chancellor Rishi Sunak announced a £500m annual fund to fix potholed roads across the UK. The funding package will be used to start resurfacing works, preventing potholes rather than just repairing existing ones.
The PotholePro is equipped with a 600mm wide planer and integrated dust suppression system, enabling the operator to plane a full carriageway from the kerb, without repositioning. The machine also comes with a sweeper/bucket and hydraulic cropping tool, allowing a uniform hole to be prepared by the operator from the comfort of their cab.
Councils get a request to fix a pothole every 46 seconds and more than £8.1 million was paid out in compensation to drivers last year for vehicle damage caused by potholes, according to JCB.
JCB Chairman Lord Bamford said: "Our country is quite rightly fixated on this dreadful problem and as a British manufacturer I am fixated on finding a solution. We simply cannot allow our road network to continue to be blighted by potholes. JCB's solution is simple and cost effective and fixes potholes permanently, first time."